With the new year comes new trends. And while most of us don't completely redecorate based on trends, they can be a valuable source of inspiration.
From vintage furniture to tossing out the televisions, a lot of new trends are making their way into the bedroom for 2023.
Mixed-up furniture
Principal designer for BANDD/DESIGN Sara Malek Barney agreed: "There's less symmetry — less matchy matchy," Barney told Southern Living. "I think we're going to see a lot less uniformity in bedroom design."
"It's about thinking about pieces outside where they've always been and using them in different, interesting ways," she added. "That could even mean something that would typically serve as a dining room sideboard could also be in your bedroom to house your clothing."
Neutral colors
While boring interiors are certainly not in this year, Float Studio co-founder Brad Sherman said neutral tones will be a big bedroom design trend in 2023.
"Neutral tones will continue to be popular, maintaining a sense of calm and escape," he told Better Homes & Gardens. "In a recent residential project, we used lime-washed neutrals, including a light gray in the bedroom, to add textural interest to the muted tones. Custom oak millwork around the windows brought a sense of warmth and contrast with natural tone and texture."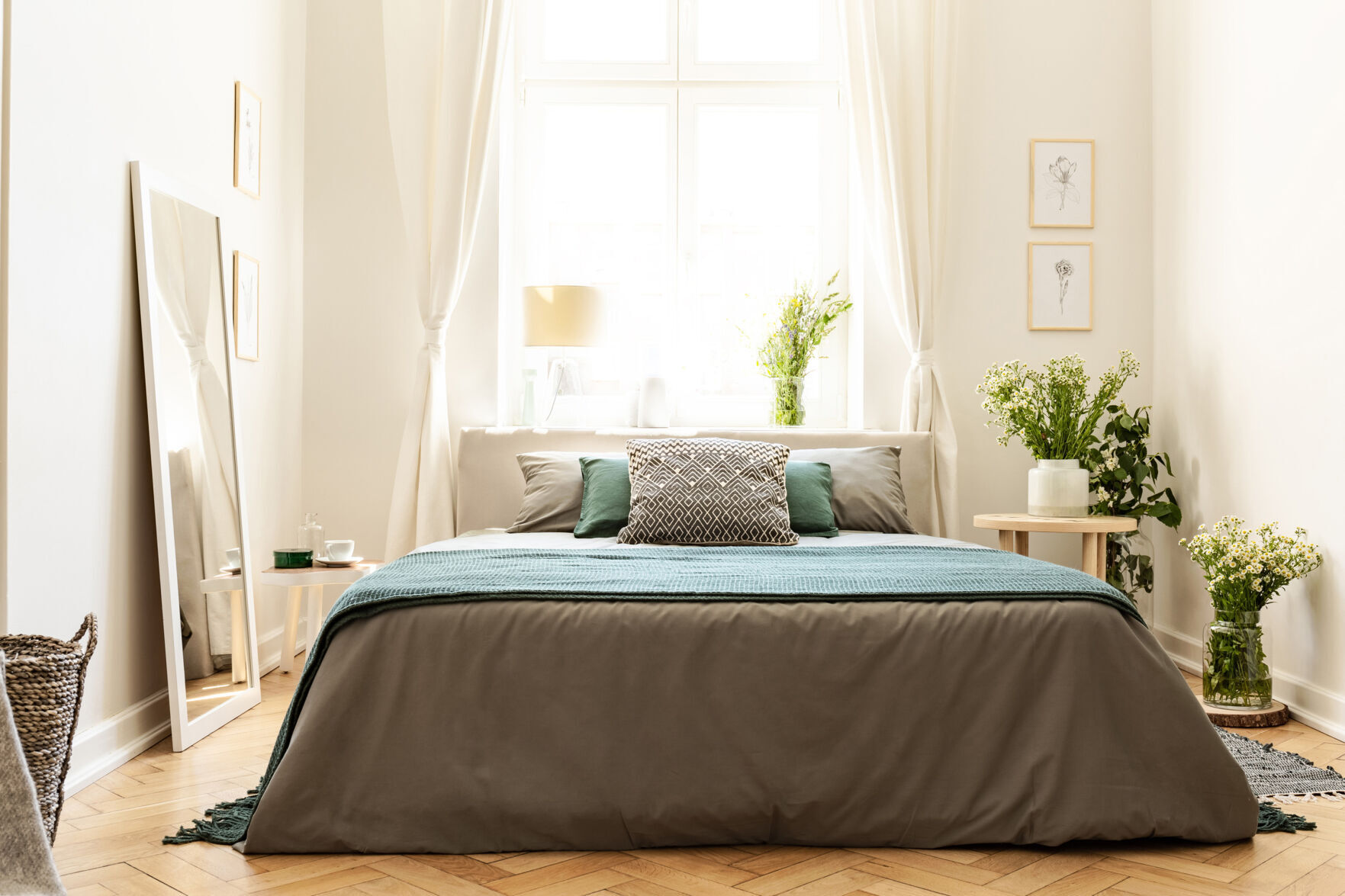 Vintage heirlooms
Vintage furnishings are in vogue for 2023. According to interior designer Sarah Barnard of Sarah Barnard Designs, homeowners are looking for timeless pieces to last in their living spaces.
"Vintage, handcrafted, and generationally cherished furnishings are becoming more popular in bedroom spaces," Barnard told Insider. "Many people are looking for items that will endure in terms of quality and personal value over time."
No more TVs
Televisions in the bedroom are big sleep disruptors, and many homeowners are doing away with them. Coldwell Banker Warburg's Steve Gottlieb said he is seeing fewer and fewer TVs inside the bedroom lately.
"This one is debatable, but even as 'goblin mode' becomes mainstream, many people seem to be opting to remove their television from the bedroom," Gottlieb told Forbes. "They have their phone with them and maybe their iPad on the bedside table, but then they have the television in the den or living room. Although many are TV-in-bed people, many others are opting to try to keep their bedroom as serene as possible, partly by not installing a television there."
15 major interior design trends for 2023
15 major interior design trends for 2023
Meaningful objects
Nature-inspired spaces
Wellness design
Micro luxury
Convivial seating
Home retreat
Fluted detailing
Bold marble
Art deco
Multifunctional spaces
Modernist curves
'70s nostalgia
Bold tile
Sleek appliances
Upcycling