Since its release in 2000, The Sims has allowed players to live out their wildest fantasies. Want to have sex with the Grim Reaper? Go for it. Live on a vacant lot and make jelly all day? You do you.
Along with managing every aspect of their fictional character's life, users can also build their perfect home (with a little help from the "motherlode" money cheat)—whether that's a cute bungalow in the suburbs or a Japanese Minka with a customized pagoda roof.
Well, Kate Scamman has made every simmers dream a reality. The licensed real estate agent has found a way to bring her love of gaming into her day job, using The Sims 4 to redesign clients' houses.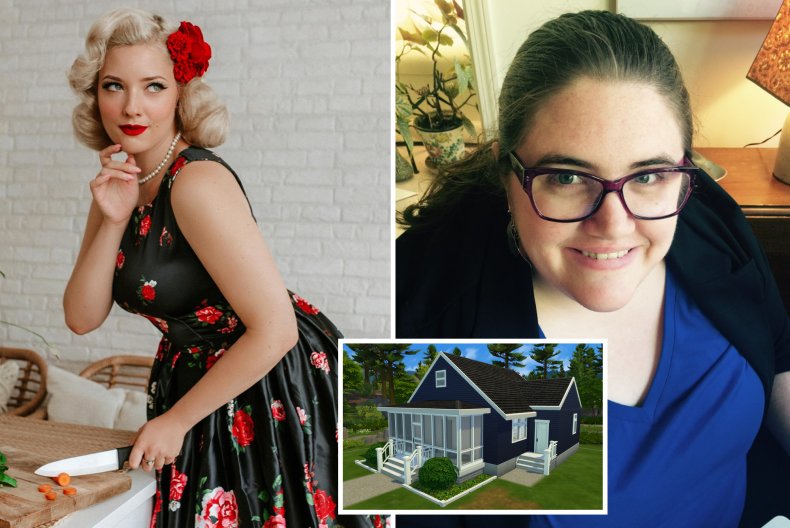 One half of the Scamman Valentino Real Estate Team, the 35 year old specializes in residential properties in Maine. Alongside her mom, Linda Valentino, Scamman works with everyone from first-time buyers to families handling estate sales, long-term investors and new construction builders.
The mother-daughter team are experts in redesigning a space to get the best sale price, and in the last few years Scamman has been using The Sims 4 to showcase her ideas to clients and contractors.
"The beauty of the Sims is you're only limited by your imagination," Scamman told Newsweek. "It also allows you the luxury of endless revisions. So when you want to apply it to real life, it's ready to go."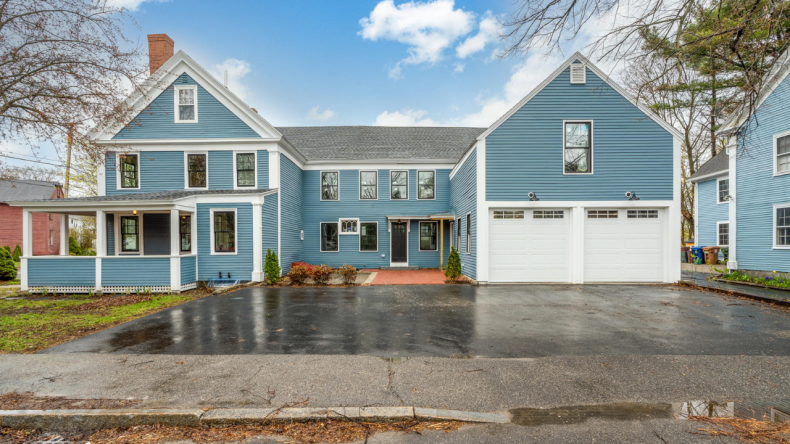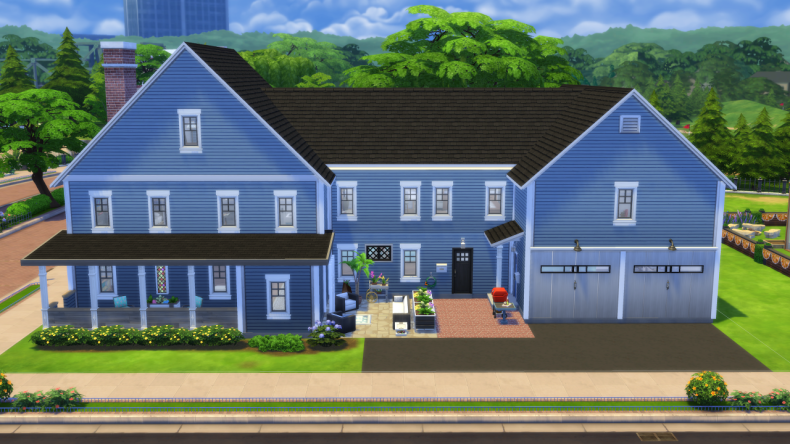 'I Have Spent Thousands of Hours on It'
Created by computer programmer and Maxis co-founder Will Wright, The Sims was a surprise hit, becoming one of the best selling PC game franchises of all time.
The life simulator is currently is in its fourth generation, with a fifth installment on the way.
Players can choose to keep their "sims" happy with mundane tasks, such as cooking, watching TV and going to bed at a reasonable hour. Or, they can create chaos, commanding their sims to "woohoo" with their neighbors, start house fires or refuse to shower until they break down sobbing in a corner.
Scamman fell in love with the franchise as a teen after playing the first game in the series.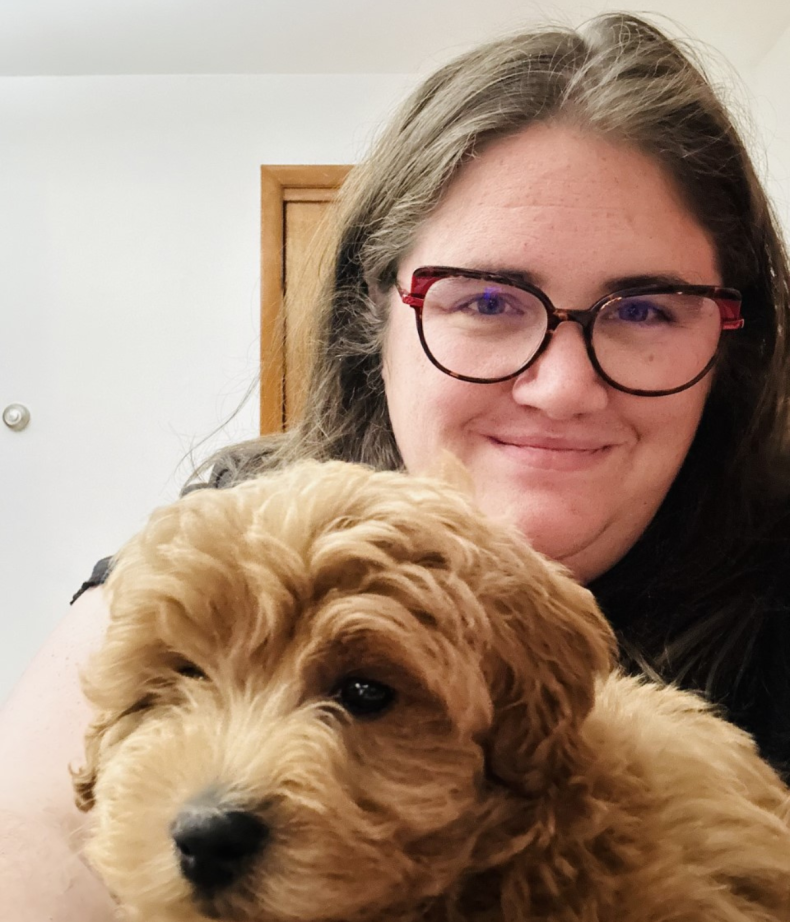 "I am old enough to remember [the original] The Sims, where the primary goal was drowning your enemies in the pool," Scamman said. "I was totally that cliched simmer of 'play 24/7 for two months and then don't touch it for two years.'"
For two decades, Scamman played the series on and off, including The Sims 2 and The Sims 3. Three years ago, she decided to add The Sims 4 to her collection and has "never looked back."
Released in 2014, The Sims 4 has roughly 10 million active players and earns EA an estimated $457 million annually.
Along with 13 expansion packs and 12 game packs, The Sims 4 also has 18 stuff packs filled with items to adorn your fictional friends' homes.
"The Build Mode is excellent," Scamman said. "I have spent thousands of hours on it."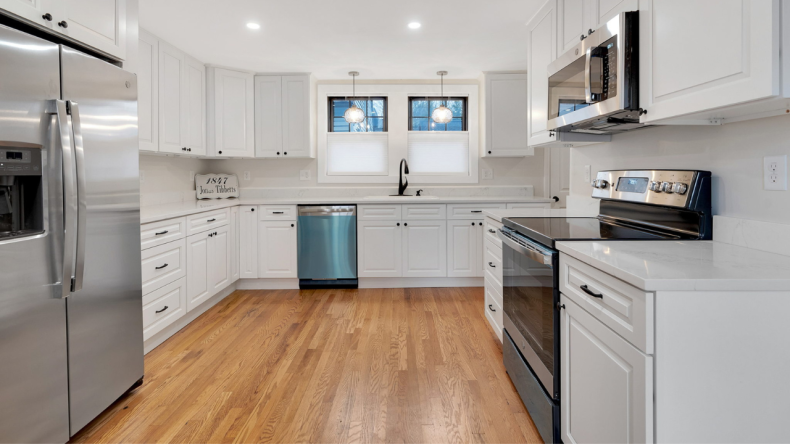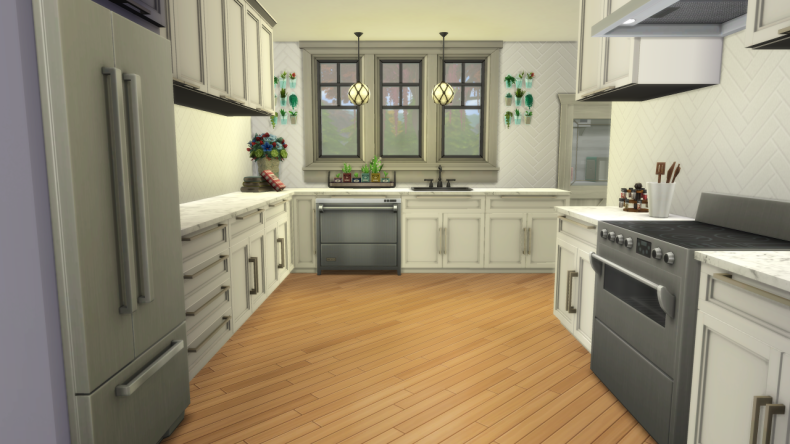 Unsurprisingly, her favorite expansion is the Dream Home Designer pack, where you can play as an interior designer and redecorate other sim's houses.
However, she said the Spa Day pack has the "best bathroom tiles," and she regularly uses the Eco Lifestyle pack for its green living options, such as solar panels and wind turbines.
Although The Sims 4 build mode has more intuitive tools than previous generations, it still has its limitations. To get around issues such as spacing, Scamman uses cheats such as MoveObjectsOn, which allows players to place items outside of the grid.
"It gives the house a more cluttered and realistic vibe," she said.
'I've Never Met a Floor Plan I Can't Tweak'
Building and decorating houses has always been Scamman's favorite part of playing The Sims, but it was issues with a real-world project that led to the career crossover.
Unable to get hold of the floor plan for a client's Cape Cod-style home, she decided to recreate it in The Sims 4.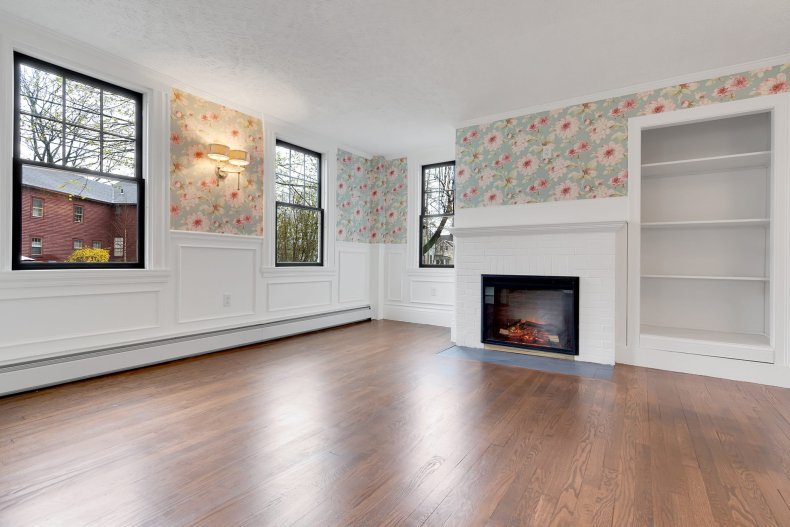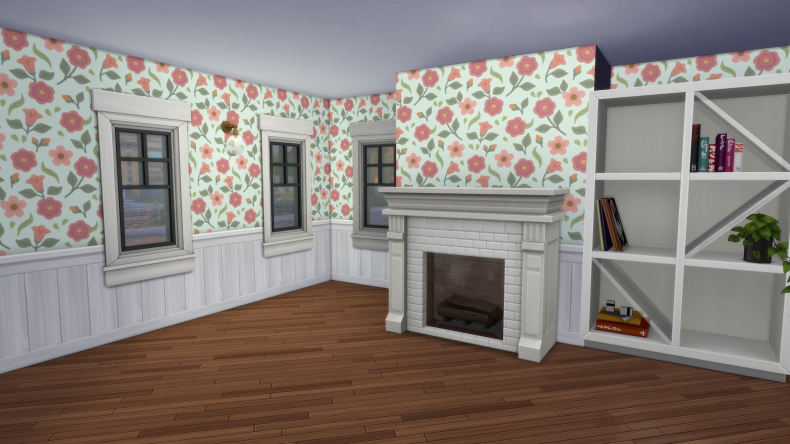 The project ended up going in a different direction, but Scamman had discovered a new way to showcase her ideas.
She said the game is ideal for testing floor plans, as well as for figuring out the "flow" of a house.
"I've looked at a bunch of stuff on paper, only to realize I hate it after I built it," Scamman said. "My mom also says, 'I've never met a floor plan I can't tweak,' and I am very much her daughter."
As well as using The Sims 4 to plan out real-world homes, she also uses the game to commemorate some of her favorite past builds.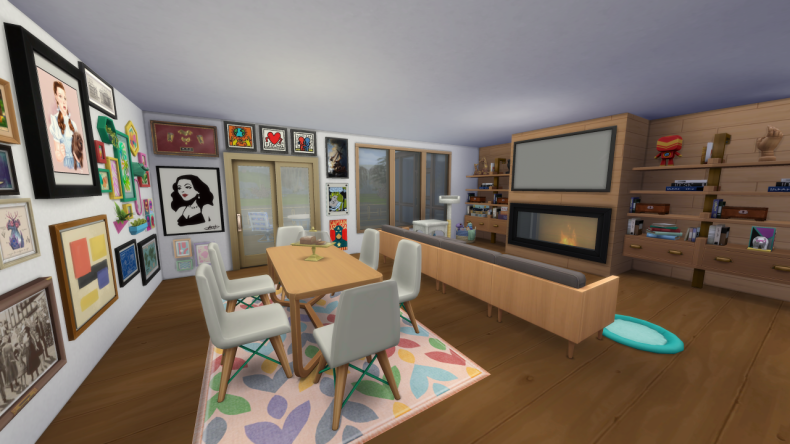 She regularly works with Harmony Homes, a husband and wife renovation team consisting of Jamie and Terry Loeser. Their next project is a bungalow in Saco, Maine.
Scamman said contractors chuckle whenever she brings them a design she created on The Sims 4. She recently mapped out her own dream home on the game, which a draftsman has turned into a real property plan.
Nevertheless, the game's "quirks" mean her original design had to be slightly amended.
"The Sims doesn't care about things like supporting beams, or Code Enforcement, so we had to reconfigure the size of the windows and the pitch of the roof," she said. "If only you could magically pop on the roof for zero dollars and call it a day."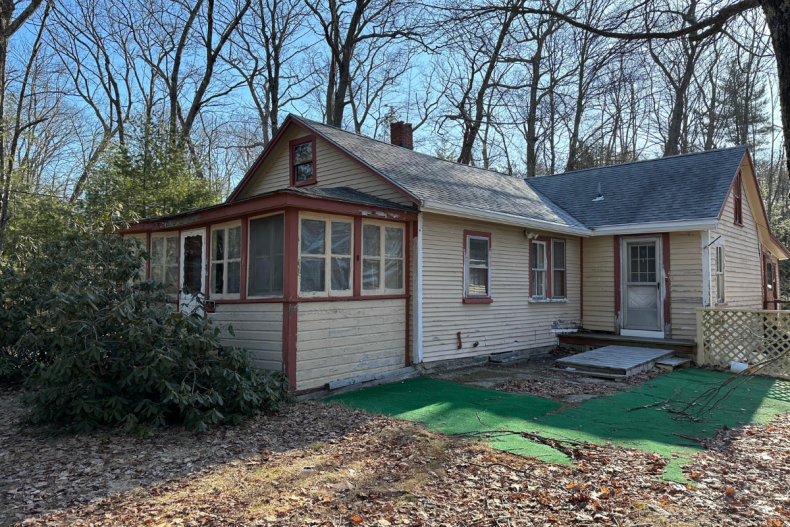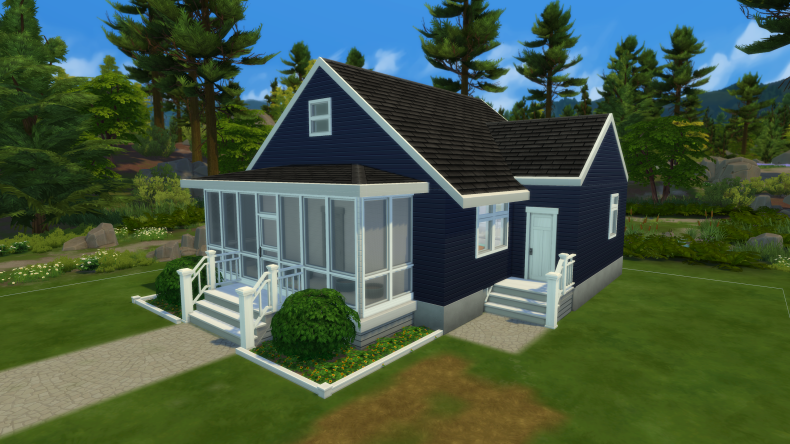 In-game, Scamman is currently redesigning San Sequoia, a San Francisco-inspired town shipped with the latest expansion pack, Growing Together, released on March 16.
"The realtor in me kind of lost my mind at some of the zoning choices in that world," she said. "I was like, 'Who is on the Planning Board here? How much did that family bribe Public Works to get that building permit?' I have so many questions."
'I Can't Wait to See Where My Sims Designs Will Take Me'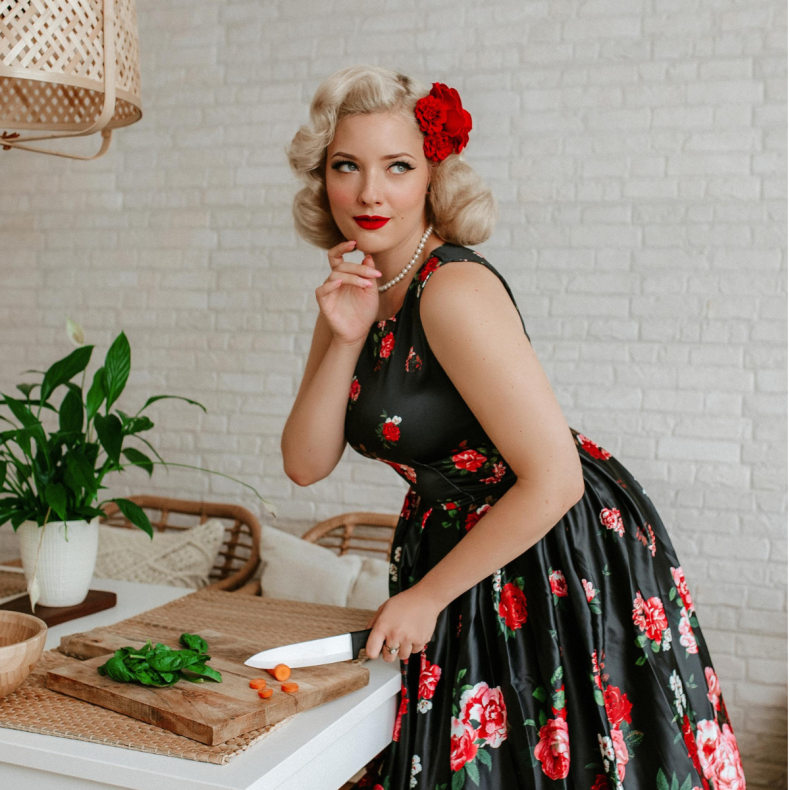 Scamman isn't the only person to bring her ideal home to life using The Sims 4. Monika, better known as YouTuber Simsphony, redesigned her entire apartment from scratch using the game.
The 32 year old, from Zagreb, Croatia, started playing The Sims in 2001.
"I've been playing it, basically, since the beginning," she told Newsweek. "I had all The Sims and The Sims 2 [expansions packs]."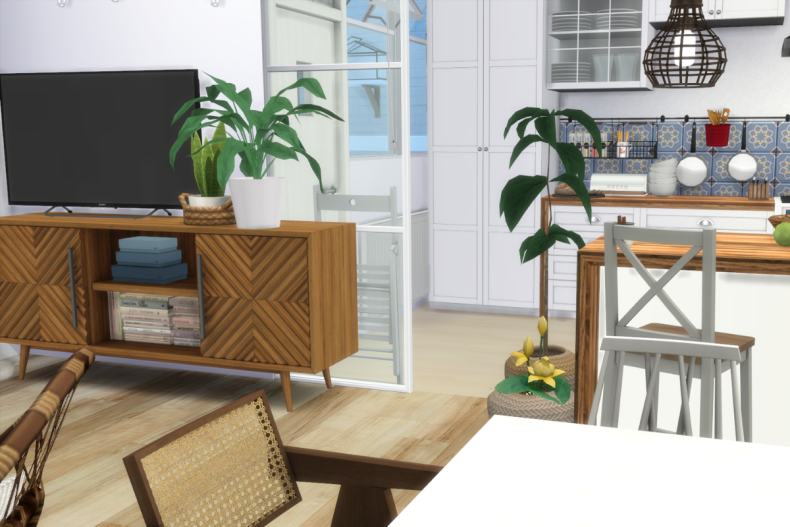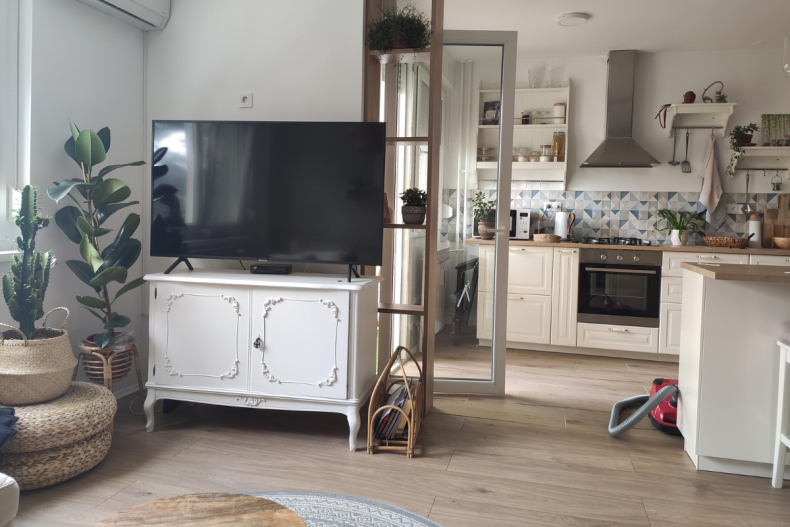 Describing herself as a "builder," Monika uses custom content in her designs so she can be more creative, and has recreated multiple architectural styles on her channel—from fantasy motifs to gothic castles and Asian-inspired builds.
However, when designing her new apartment in the game, she decided to stick to her Adriatic roots and embrace a more "bohemian style."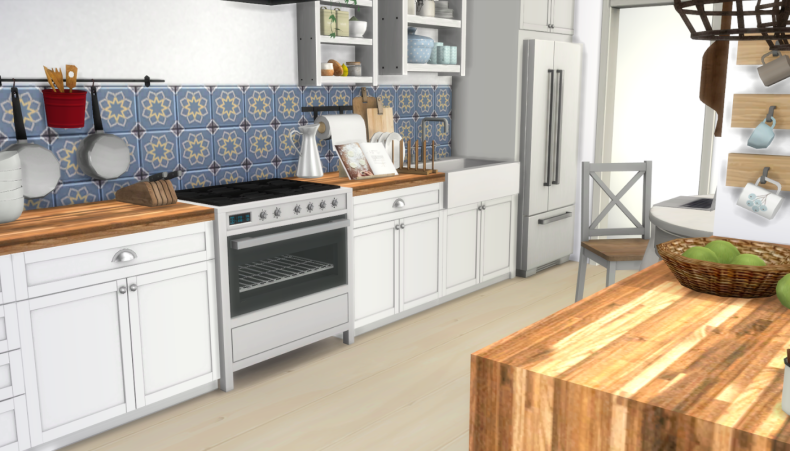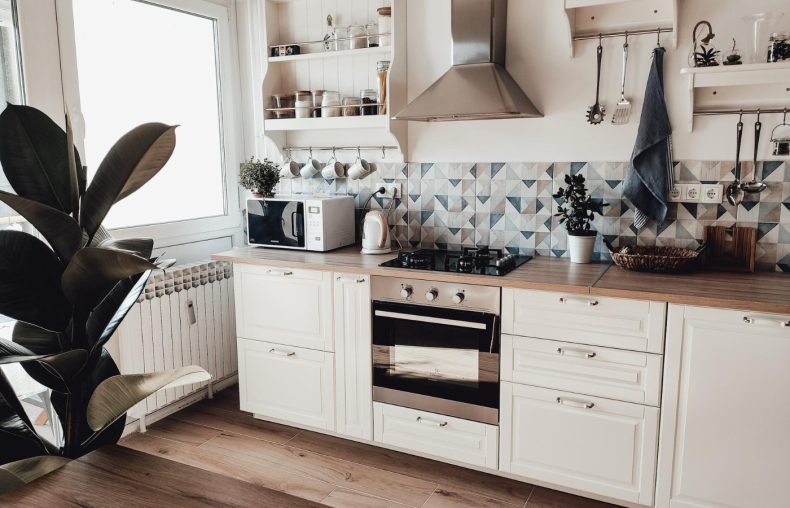 "I immediately started re-creating the floor plan in The Sims," she said.
"Unfortunately, we all know that the measurements in real life versus the game aren't the same, so I needed to change the bathroom and bedroom."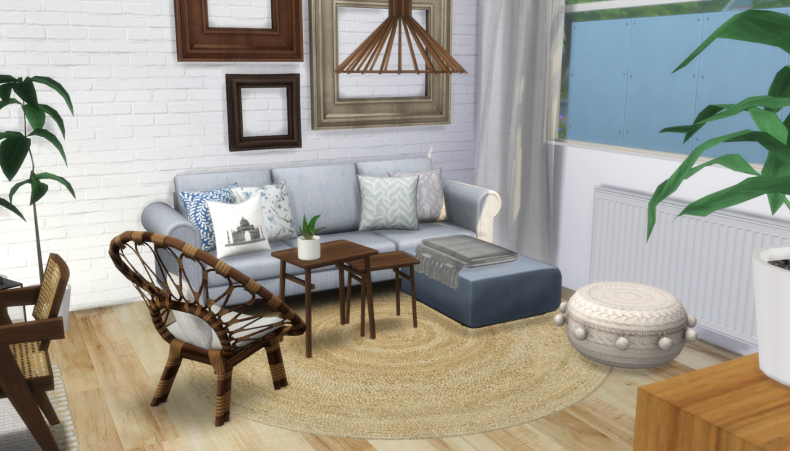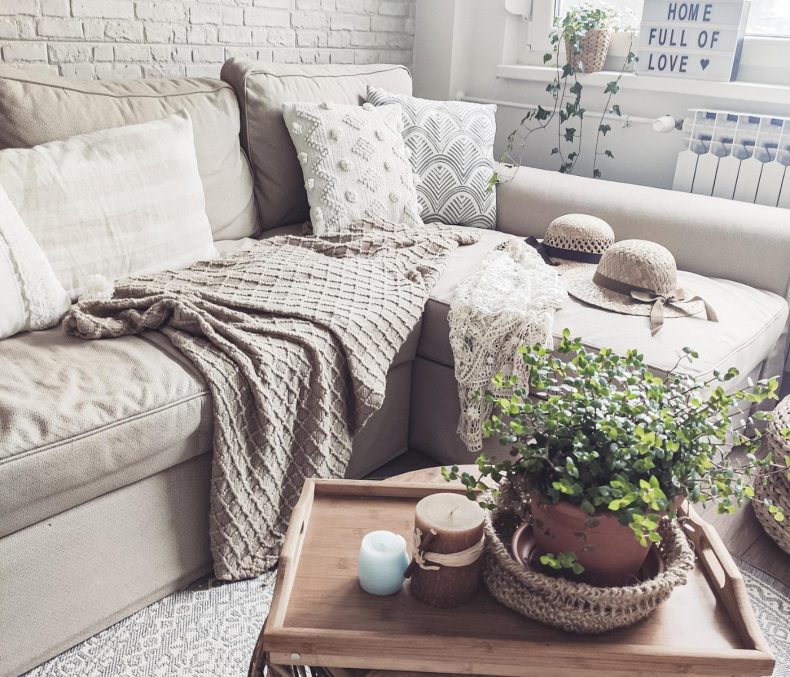 Knowing that she wanted to demolish a wall and extend the kitchen, she experimented with layouts on The Sims 4 to bring her vision to life.
Like Scamman, Monika is also turning her simming skills into a career. Since showcasing her builds online, she has been getting offers from businesses wanting to harness her eye for design.
"I like to think that Sims brings my designs to life," she said. "I can't wait to see where it will take me and what kind of magic I'm yet going to create."
Have you got a unique job? Let us know via [email protected], and your story could be featured on Newsweek.