One side-effect of the pandemic was the dramatic increase in the amount of time people spent online viewing homes. The craze created a new generation of die-hard real estate aficionados.
Baton Rouge can play that game.
These three new million-dollar-plus homes have been on the real estate market in Baton Rouge for less than a week. Each of the homes offer plenty to see and enjoy — multiple laundry rooms, two SubZero refrigerators, a pool that's not only heated, but also chilled. The homes have all the bells and whistles. 
Details and photographs about the homes below were provided by listing agents.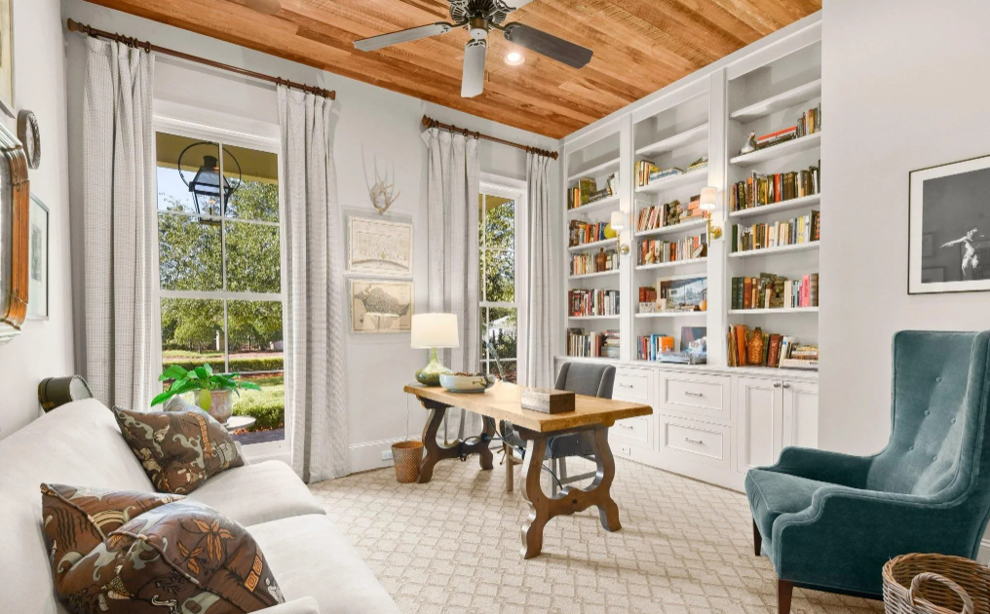 $2.47 million
You know that pile of clothes you have in the corner of your room? Or maybe the clothes are in a designated chair? Perhaps they're spilling out of a laundry basket as you read this. With this house, that won't need to happen anymore — there are two laundry rooms. If that doesn't sell the house immediately, there's more. 
The interior of the home includes his/her offices, a kids room, wide, dirty top heart of pine floors, 11-foot ceilings, antique beams and custom inset cabinets. In the backyard, you'll find a pool cabana with an outdoor fireplace, grilling station, half bath and outside shower. The pool also includes a chiller and heater.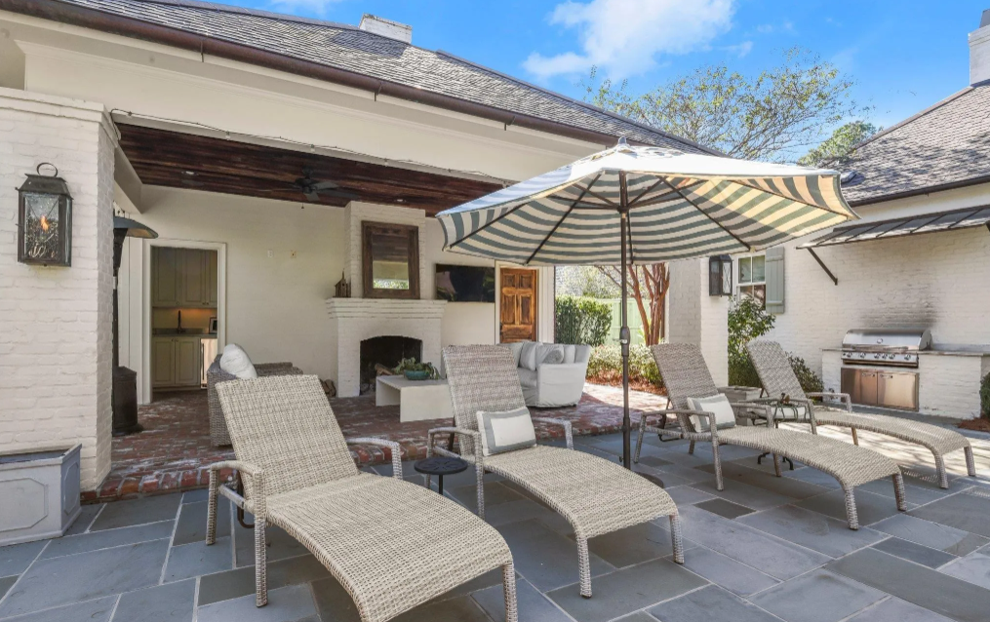 All of this is conveniently located next to Towne Center. With a 20% down payment, the estimated monthly payment is $15,202 with a 30-year fixed loan. 
Key details
5 beds
5.5+ baths
6,084 square feet/$407 per square foot
0.48-acre lot
4-car garage
1 day on market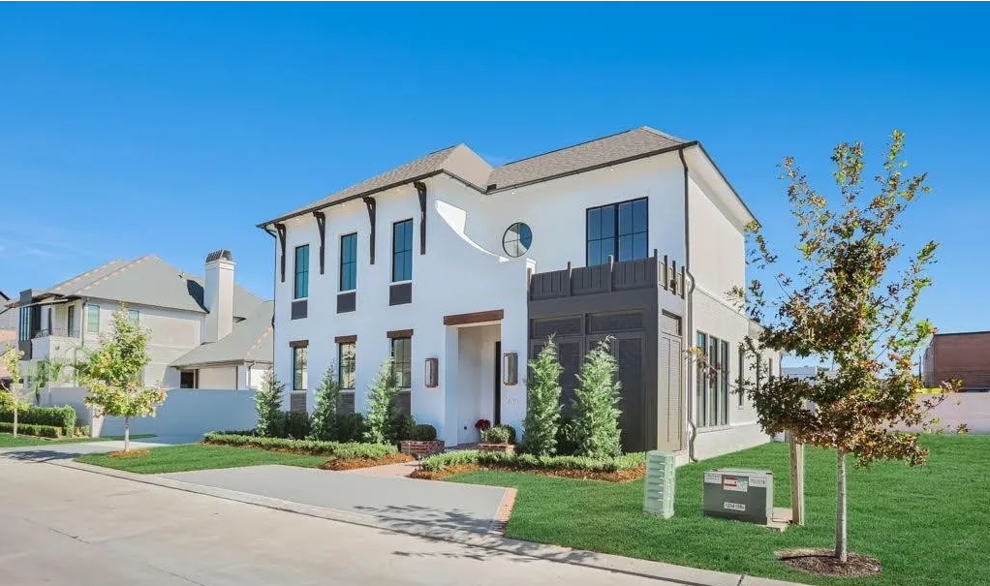 $1.74 million
Some may see a white house and think, "Meh." The same is so for a kitchen or living room with white walls. Others see it as a blank canvas for creative décor. Whatever the case may be for you, this house, located in the Adelia at Old Goodwood subdivision, is sleek nonetheless. 
The listing describes the house as, "where perfect architecture and modern luxury come together for your enjoyment!" We won't argue with that one. Inside, there's 12-foot ceilings, Thermador appliances and cypress beams. The real star of the show is outside, where there's an in-ground pool and spa, plus a large outdoor space with a kitchen and ventless fireplace. 
The Gilmour, an antebellum house, serves as the clubhouse for residents. With a 20% down payment, the estimated monthly payment is $10,068 with a 30-year fixed loan.
Key details
5 beds
4.5 baths
4,294 square feet / $407 per square foot
0.23-acre lot
4 days on market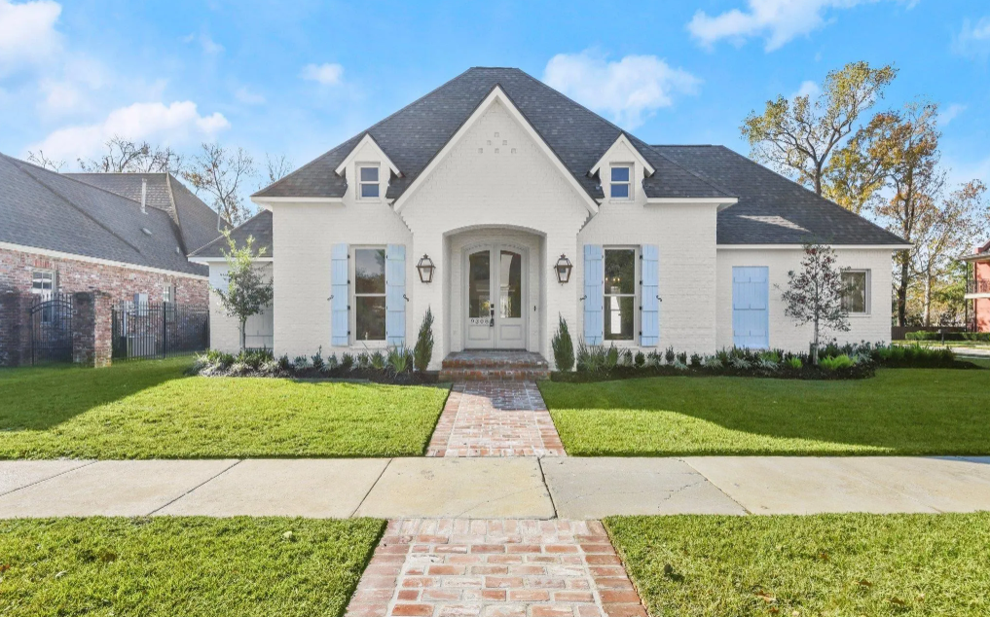 $1.08 million
You know what they say about a corner lot. Everyone wants one. This house sits on a corner lot in Old Bluebonnet Cove, and it has the perfect shade of blue shutters for a pop of color. The house features oak floors, interior and exterior wood beams, a gourmet kitchen, wet bar, wine cooler and more (P.S. Take a look at the pantry).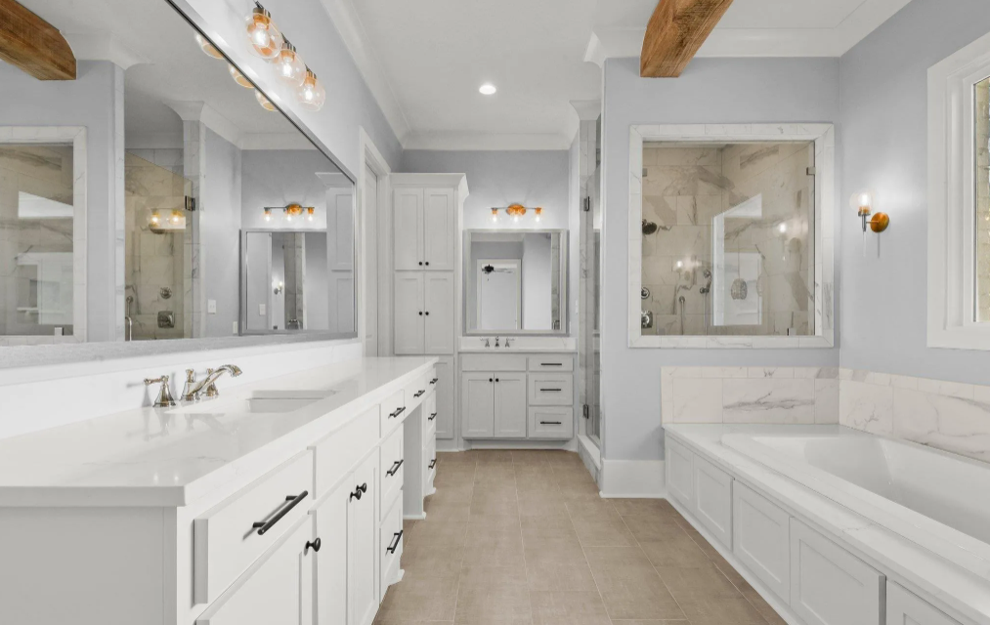 The kitchen includes a large island with quartz counter tops, stainless appliances, boutique lighting and white subway tile backsplash. When you step outside, a large covered porch with a fireplace greets you. With cooler weather surely just around the corner, this space will be perfect to enjoy with a cup of coffee in the morning. 
With a 20% down payment, the estimated monthly payment is $6,032 with a 30-year fixed loan. 
Key details
4 beds
4.5 baths
3,810 square feet / $285 per square foot
0.52-acre lot
4 days on market